The uniqueness of this program also stems from the fact that it allows students to experience first-hand the academic knowledge and networking of two leading academic institutions in the Mediterranean region.
The Luiss School of Government is part of Libera Università Internazionale degli Studi Sociali (Luiss) Guido Carli, a multidisciplinary university offering degrees at all academic levels. The focus is on Business Studies, Economics, Politics and Law. Located in Rome, the university is committed to excellence in terms of considerable investment in education and research. By virtue of its affiliation with Confindustria, the main association representing manufacturing and service companies in Italy, the university has close ties with the country's industrial concerns, most of which operate internationally. Its teaching and research excellence has recently been confirmed through an independent evaluation by Il Sole 24 Ore, one of Europe's leading daily newspapers, and the national ranking which places Luiss as number one in Italy in the areas of international politics and security.
Luiss Guido Carli is among the world's Top 50 universities for Politics & International Studies in international rankings, entering the Top 50 universities in the world in Politics & International Studies. This award comes from the QS World University Rankings by Subject 2021.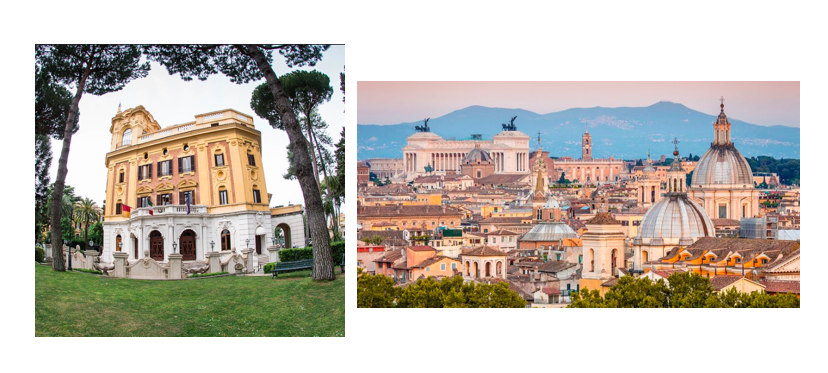 Universidad Francisco de Vitoria (UFV) is a private, non-profit Catholic university located in metropolitan Madrid, Spain. Founded in 1993, it has since become a fast-growing institution of higher education with a student body of over 8,500 undergraduate students and 6,000 postgraduate students. Today the campus houses six faculties, including a prestigious school of Culinary Arts (Le Cordon Bleu), a Vocational Training Center (CETYS), a Postgraduate Studies Center, an Executive Consulting and Coaching Center (IDDI), an International Business School and a Medical Simulation Center, which collectively cover the full spectrum of training, research and education. With a student-centered and comprehensive educational approach, UFV aims to accompany and guide each of our students throughout his or her time at the university, providing the necessary support for them not only to become outstanding professionals in their respective disciplines, but also to be well-rounded thinkers and leaders capable of making significant contributions to society.