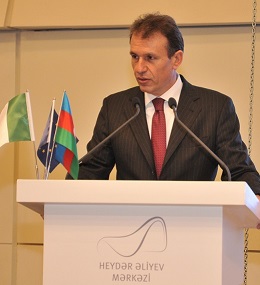 Vito Cozzoli is President and CEO of Sport e Salute spa.
He was formerly Head of Cabinet of the Minister of Economic Development and Labour and Welfare Policies (June 2018-September 2019); Head of the Security Service of the Chamber of Deputies (July 2016-June 2018); Head of Cabinet of the Minister of Economic Development (February 2014-May 2016; September 2019-January 2020).
He holds a Degree in Law at "La Sapienza" University in Rome (Supervised by Prof. Leopoldo Elia). In 1991 he won a Public Competitive Examination as a Parliamentary Counselor at the Chamber of Deputies of the Italian Parliament. He was the Officer at several Parliamentary Committees and then headed the staff of the Secretary General of the Chamber for seven years. In 2006-2014 he was General Counsel and as acting lawyer defended the Chamber in all courts. In 1991-2014 he had been teaching at LUISS University in Rome, in the Faculty of Political Science.
Currently he is in charge of the general course of Public Law in the Faculty of Economics at the LUM University in Bari. He also teaches graduate courses at the LUISS School of Government. In addition to conducting academic endeavors within the most important Master Programs in Parliamentary Law at several Italian universities. In 2009 and 2010 he lectured at the Law School of Fordham University in New York and at George Washington University in Washington DC.
He published numerous book chapters and essays on parliamentary law, privatization, telecommunications, and public services, including two monographs: "Parliamentary groups in transition of the political-institution" and "Procedures of privatization: the sale of Telecom Italia", both published with Giuffré.