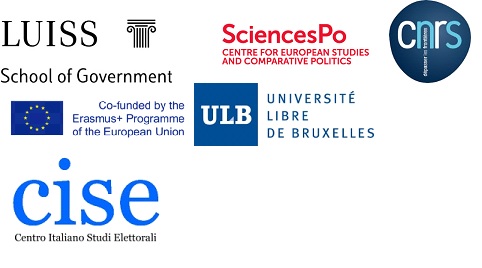 Summer Program "Parliamentary Democracy in Europe"
8th Edition
"Parliamentary Elections and Democratic Accountability in the Age of Populism"
Jean Monnet Module 2017-2019 (575392-EPP-1-2016-1-IT-EPPJMO-MODULE)

Luiss School of Government
Rome, 8-19 July 2019
This summer program applies research-based knowledge and professional expertise to the actual contexts where Parliaments in Europe and beyond are facing an unprecedented decline in their legitimacy and ability to address constituents' demands and concerns. Electoral rules and dynamics at large are key to understand consensus formation, problems affecting political participation and the strengths and weaknesses of parliamentary decision-making.
The program aims to explore the tension between representative democracy, elections and new forms of populism in a time where democracy is more and more often associated just to the electoral moment and to popular consensus thereby neglecting the significance of other accountability mechanisms and of the daily enforcement of the values of liberal constitutionalism. These are the challenges ahead also with a view to the 2019 European elections, the new European Parliament and the European Union itself.
This Summer Program has been awarded as a Jean Monnet module on "Parliamentary accountability and technical expertise: budgetary powers, information and communication technologies and elections (PATEU)" co-financed by the European Commission (3nd year). Previously it was a awarded as a Jean Monnet Module from 2013 to 2015 and in 2015 was chosen as the winner of the PADEMIA teaching award.
This intensive summer course is organized in cooperation with:
Participants who are or have been affiliated to LUISS Guido Carli University or one of the partners will receive a discount of 10% on the fees.
Applications accepted on a rolling basis.