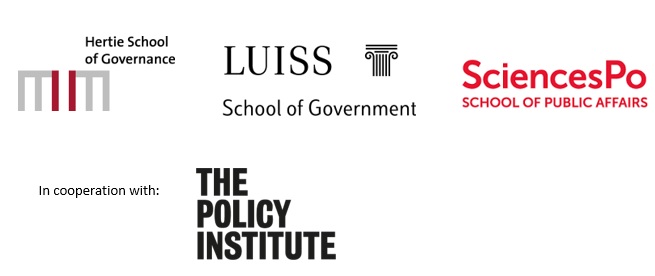 The Hertie School (Berlin), Sciences Po Paris, and Luiss (Rome), in cooperation with King's College (London), aim to educate a new generation of policy-makers and public managers by offering a European public policy and management programme called European Capitals. This programme is intended for executives and high potentials who aspire to become effective, outward-oriented and visionary leaders. It is designed to help them learn from other countries' policy and management experience and to address the main challenges they are facing.
Despite their long-standing participation in the EU and the fact that all are parliamentary democracies, France, Germany, Italy and the United Kingdom display strong differences as far as the functioning of government is concerned. Participation in EU-level coordination is limited to a thin layer of internationalized civil servants whereas the bulk of government bodies remain immersed in legal, institutional and intellectual contexts that remain deeply national.
Leadership and management processes also differ quite substantially. In consequence, the vast majority of top-level civil servants lack familiarity with the policy conversation and even more with the policy culture of the neighbouring countries. This results in excessive isolation and a lack of cross-country fertilisation, as well as in obstacles to European coordination.
This has become more of a concern recently, as policy preparation and coordination within the EU has become more intergovernmental. European government bodies cannot limit themselves anymore to being knowledgeable on the way Brussels and the EU institutions work and they cannot rely solely on initiatives from the EU. Current and future leaders need first-hand experience of how other countries work and modernise.
Government executives therefore need to be prepared for dealing with their counterparts in Rome, Berlin, and London: the United Kingdom might exit the EU but will remain a crucial partner and, for the very reason of the looming Brexit, will require European counterparts to be all the more insightful about Westminster during and after the negotiations to come.
The programme contributes to building a pan-European network of future leaders by:
Sharing the best public management practices and providing evidence-based policy reforms from the participating countries;
Focusing on frontier issues and the emerging challenges all public and private organizations have to deal with, but still struggle to address;
Building on the skills of the participants to turn the programme into a cross-country management and policy lab.
The application deadline is September 1st, 2019.
Luiss School of Government also offers academic scholarship for Italian Public Sector Officials and Italy based foreign diplomats.